---
Bringing together social enterprise, scientific research, and the arts.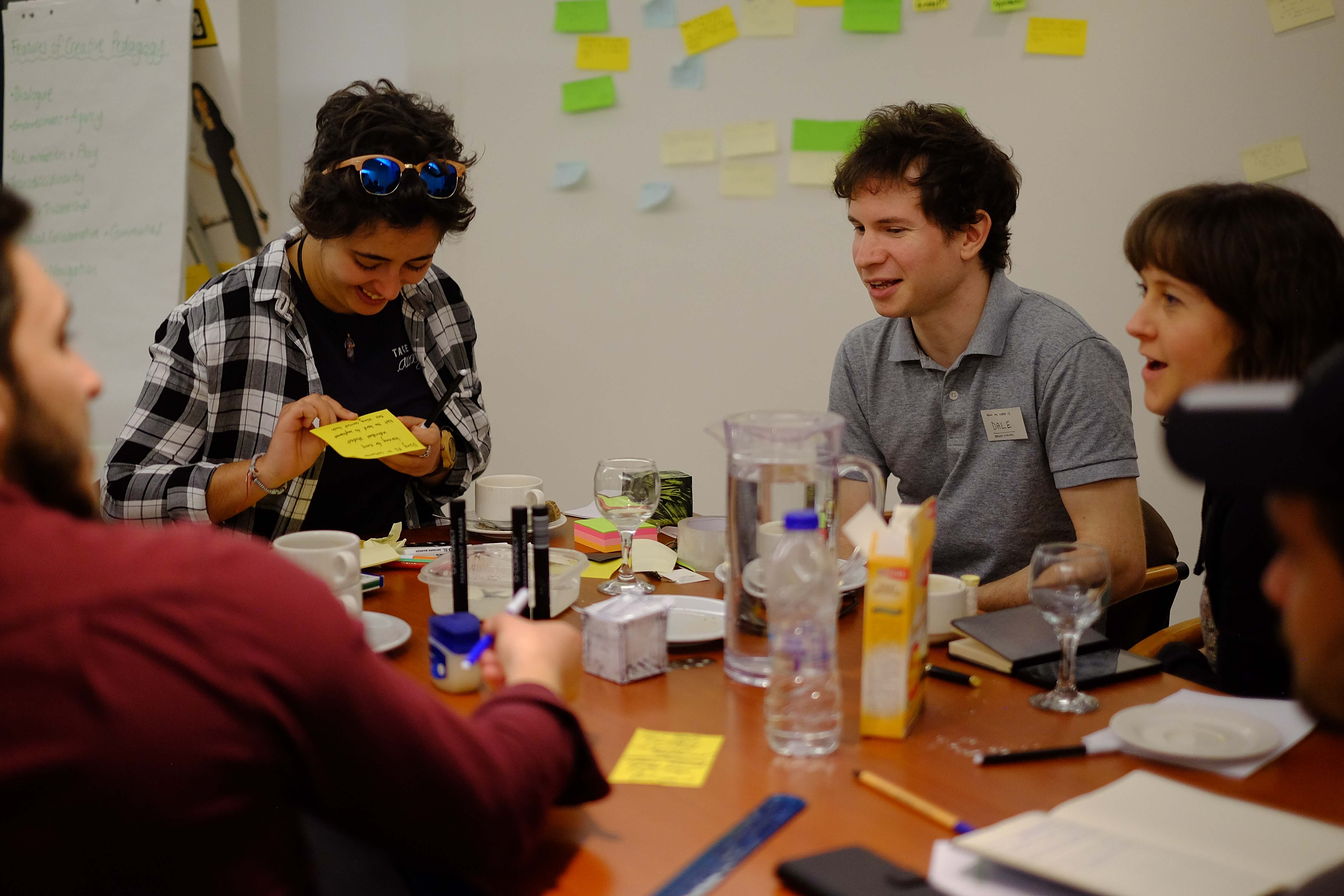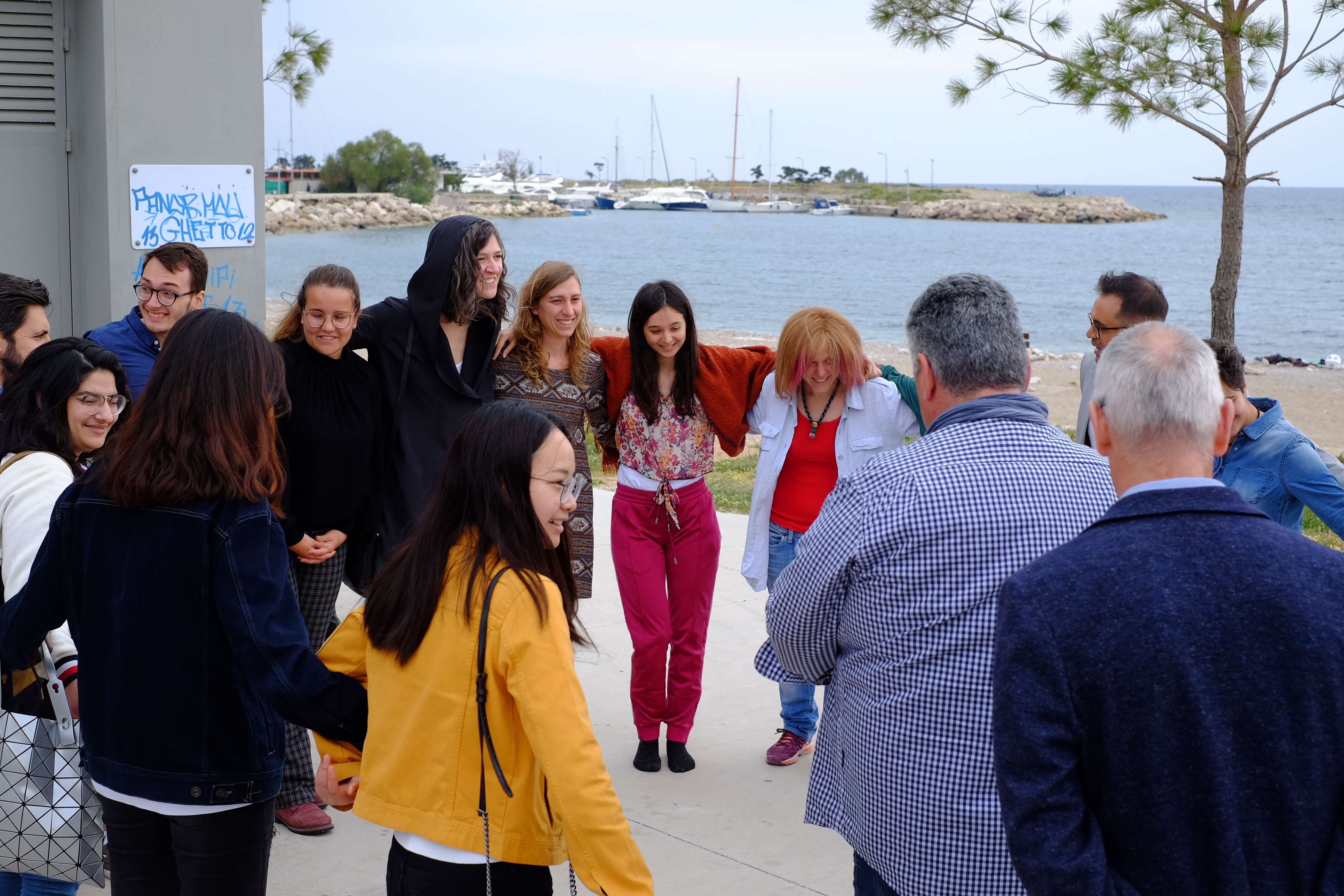 The SciCulture project, funded by Erasmus+ embraces the unknown by bringing together science, art and entrepreneurship. We do this by incorporating transdisciplinary practice — or combining specific areas of knowledge into a new type of knowledge — with design thinking.
Why is SciCulture important?
Too often the richness of expression found in the arts is restricted to galleries and theatre, just as the value and breadth of scientific knowledge is restrained to an academic bubble. How do we burst all these individual bubbles? SciCulture recognises the spreading practice of combining disciplines. We want to build on that and believe stand-alone subjects are not the future, rather the investigation of perceptions within different types of knowledge is part of the process in envisioning healthy, equitable futures. As a SciCulture participant on one of our 5-day Intensive Courses, you will become part of an Alumni network of best practice in this field. The network organises events and activities to engage a variety of professionals within the three sectors we explore, as well as those in the education sphere. Ultimately, we want to spread transdisciplinary practice by providing a footprint on how this can be done for tertiary level education. We are currently experimenting and hope you will join us on the journey!
The SciCulture consortium runs a 5-day Intensive Course — the first two of which have already taken place in Greece and Norway — for scientists, artists, designers, educators and entrepreneurs that want to gain new perspectives and, by working closely in diverse teams, understand how to combine different expertise to arrive at completely new knowledge. In April 2021 we will be running our first online course, all of the same transdisciplinary fun, from the comfort of your own home. This will be a first for us, but we are striving to create an experience for all of our attendees that will rival our in-person course. For more information please
. We are running a total of four courses across Europe and aside from grants provided to eligible persons, we are also accepting paid participants. Participants linked to our partner institutions (University of Malta, University of Exeter, University of Bergen, TU Delft and Science View) and participants through the
Erasmus+ Mobility Grant
.
.
We are building a network of scientists, artists and entrepreneurs to enable collaboration on innovative projects and initiatives.
We want artists that believe their practice, from sculpture, to street art, to the performing arts and beyond, can communicate the 'big ideas' that our world will benefit from understanding.
We want researchers that believe their research is important and could benefit from novel approaches that will put their data and knowledge into a form the public can embrace.
We want entrepreneurs that understand enhancing society's collective knowledge is a stepping stone to public engagement and societal change.
We want tertiary education students that seek an immersive, experimental approach to knowledge and ideas generation.
We want educators set on improving their teaching experience by exploring a hands-on transdisciplinary approach.
If you think SciCulture's mission is as important and exciting as we do, and if you see yourself in any of the above categories, we would love for you to apply!
What else is SciCulture working on?
Our 5-day Intensive Courses are only one side of SciCulture's exciting exploration of transdisciplinary practice. The Consortium plans to use lessons learned from Intensive Courses to design an online interactive toolkit for tertiary level educators, as well as an ECTS accredited undergraduate course. We care about taking our work beyond peer-review journals and into the hands and minds of global society in ways that are easily accessible. Watch this space to follow our progress!
On top of that, we work with our SciCulture Ambassadors on Multiplier Events — a concept of intentionally targeting audiences outside our partner institutions to facilitate the spread of other similar events and activities — which have taken the shape into an experimental workshop on envisioning futures and a teacher seminar on emotional intelligence. We can't wait for future events! Be sure to follow us on social media so you can stay informed.