SciCulture finished in December 2021. The follow up project, SciCultureD, was launched in January 2022. Check all the latest information on SciCultureD's website.
---
The future of sustainable educational communities for Greece
20th June 2022 - 24th June 2022, Athens
"Sustainable Educational Communities" in Greece refer to communities related to education that focus on creating a green and sustainable environment at the local level and for the wider society.
Our course focus on sustainable actions and activities that gradually transform existing educational institutions into Green Sustainable Educational Institutions and, at the same time, create actions that benefit the surrounding communities.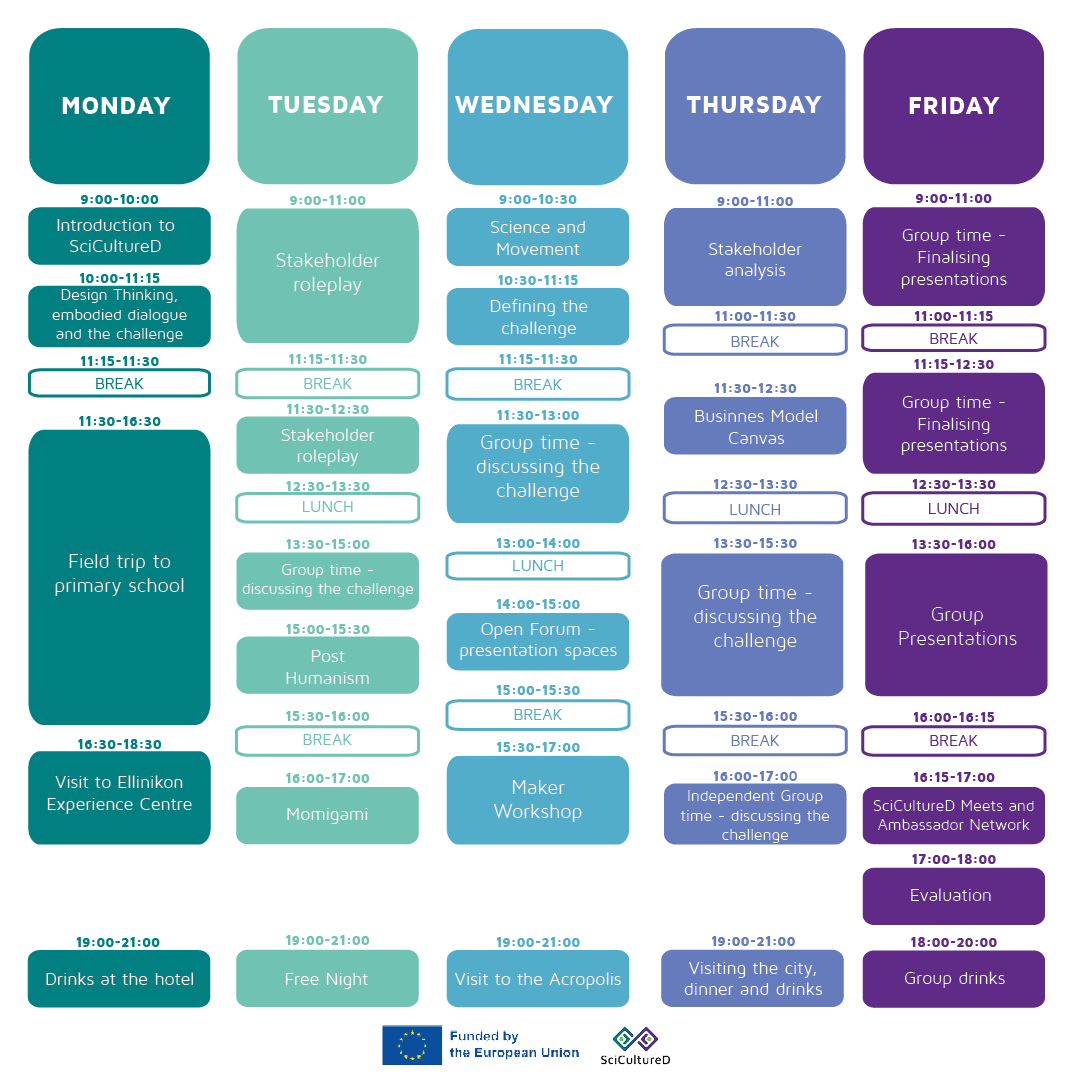 Our courses main activities include:
Workshops: will involve transdisciplinary pedagogy in which experts from the sciences, arts and entrepreneurship will co-lead all the sessions. Sessions will be related the future of education, in particular exploring learning in the age of the Anthropocene with a focus on climate change.
Group time: project time for groups to develop their project work.
Direct input: short sessions on skills attainment that are knowledge-based to provide targeted input from disciplines which can be used within developing project work.