CourseKit: Creative cards for co-designing education
SciCulture's toolkit was created as a playful tool for educators and course developers. It helps to design courses that bring together people from different disciplines while challenging them to work together to address challenges.

These courses can range from a 2-hour workshop to a semester-long course, to even a whole masters.

The toolkit is very flexible and is meant to be a space that brings people from all backgrounds together to creatively co-create. If you don't know anything about design or transdisciplinary practice, no problem! Click on the following links for more information on the course kit…
---
Download the board and the cards
---
You can access the toolkit here.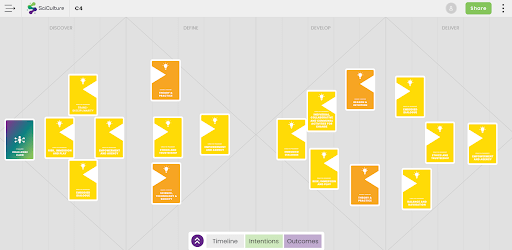 For feedback about the toolkit please email Maarten Van Der Sanden at m.c.a.vandersanden@tudelft.nl