Chris Styles speaks with graphic designer Andrea Delicata about his novel approach to improving the lives of those with dementia.
By Chris Styles
One of the saddest memories I have is of visiting my nana and watching her fade away from this plane of reality. Walking into her room, sitting next to her, and having her not realise who I am, I would listen to my mum as she explained to her mother details of the past that seem to be slipping from nana's grasp. My nana, Joyce Schmeisser, suffered from dementia, and the pain I felt is one that has been shared by countless others. Dementia can seem very cruel; it takes away a part of our loved ones, just when we are trying to preserve their presence, always that little bit too late. For many, it just seems like a part of growing old, senses dulling and wits slowing, a result of reduced brain function, and just how badly we all will suffer is depends on circumstance and dumb luck. But it may not have to be this way.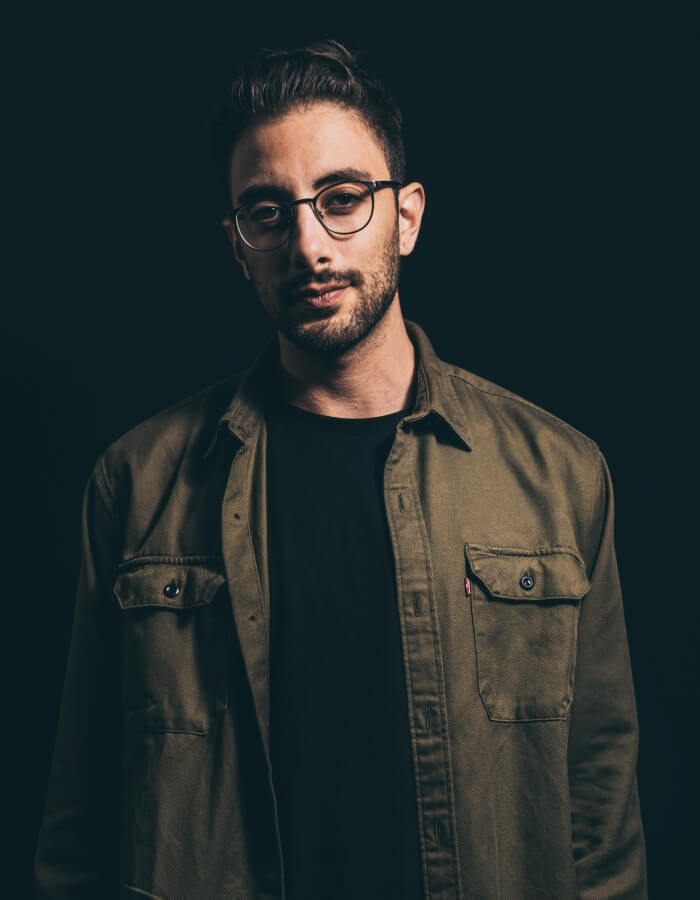 As we learn more about the human brain, and how it changes as we age, scientists and researchers are edging ever closer to finding the keys to keeping these parts of the brain accessible for longer. As you read this, you may be thinking of a neuroscientist or a doctor, but what about a graphic designer?

Andrea Delicata was pursuing Bachelor's degree in Graphic Design at the University of Malta when he came up with the idea for Dancing Colours. Have you ever listened to a piece of music that made you remember a distant memory that was all but forgotten? The world we experience is inexplicably tied to our memory in weird and wonderful ways. We speak to Andrea to find out more:

Could you tell us how a project such as Dancing Colours differs from your other work as a graphic designer?

Each individual is different. Empathy and understanding are the first tools.
The key to success for every graphic designer is the ability to understand their target audience and reach the demands of their client. In the majority of cases, products are specified and determined by their client. In this case, the target audience represents a minority in society: a marginalised group of people that may never be able to demand a specific product or service, but would greatly benefit from it. The tools needed for designing the right product and services for elderly people living with dementia and their carers are empathy, sensitivity and a sufficient dose of market research.
How did you make the connection between design and memory, and can you tell us about the process of developing this idea into something more tangible?

The concept of trying to find ways of supporting and improving the care of people with dementia came to me after sitting for long hours next to a dear relative of mine without exchanging a word.
When Aunt Giusa was diagnosed with dementia she started to lose many abilities, one of which was verbal communication. At her later stages in life, she used to sit for long hours, staring blankly into space, doing nothing, saying nothing and barely eating anything. It was very painful to see her in such a distant state, yet I remember a time when my mother and I went to visit her. My mother started to sing two of her favourite songs 'O Sole Mio' and 'Mamma', songs that Aunt Giusa used to sing while doing her chores. I remember my aunt reacting positively to the songs, they must have sparked memories from her past. She started to smile and I remember her uttering 'mamma' in a faint voice. It was such an emotional moment. It was just what we needed to see, to raise our spirits as a family.
This was the decisive moment where I promised to try and find a way to help her reconnect. Unfortunately, this was not to be as she passed away soon after. However, years later, I still find myself truly intrigued by the idea of finding ways to help the elderly living with dementia in our society reconnect and try and improve their remaining days here with us.
What was it like to use your knowledge and skills and utilise them in a totally different way? Did you ever feel lost at all when it came to applying your ideas in a medical/neurological fashion?
The World Health Organisation (WHO) recognises the ever-increasing number of challenges with regards to dementia. The organisation endorsed the Global action on public health response to dementia 2017-2025, which highlighted a wide-ranging of actions that need to be addressed; two of which being research and innovation, and establishing dementia-friendly initiatives.
Dementia is typically linked with the medical and nursing profession. One may wonder why a student of art and design would be intrigued by a public health action plan, but I could not stop thinking, what can I do in establishing dementia-friendly initiatives?
That's when I really took my first steps, and as with everything, once you've started a journey, you will encounter challenges. It just takes the right attitude, mindset and the right people around you that share your vision.
How important was the process of collaboration with other researchers?
'Teamwork is the fuel that allows common people to attain uncommon results.'
I'm a strong believer that 'none of us is as smart as all of us'. Ideas are everywhere and everyone has them. Many never get the chance to flourish, and without the right team of dedicated professionals and researchers, we would have never reached those first meaningful milestones that allow concepts to turn into tangible and effective products or services. Without the right help, an idea remains just that, an idea.
Could you tell us about how it was working with the patients and what it was like to witness any epiphanies they encountered?
It is very important to choose the right music and adapt it accordingly to achieve the best results. The choice of music to play to a person with dementia depends on their mood, as well as on the objective you are hoping to achieve. The two types of music that are used most often are songs that would either stimulate or relax the listener. 
When people with dementia are agitated or upset, one chooses music that relaxes them and calms them down. On the other hand, when persons with dementia are lethargic and disconnected, the choice falls on stimulating music.
One beautiful old Maltese lady who lives in one of the care homes I was doing weekly visits at, never spoke. Her level of dementia was very severe and she had lost many of her functions, even the ability to communicate through speech. I never heard her utter one word in all my visits to the home. But astonishingly, when music is played or even a familiar song is hummed, she catches it and starts singing along, with no way of stopping her. She would go on for minutes on end. When this happens it seems that there are mere moments of connection and mutual understanding. This to me is something incredible.  Music is often so well preserved in our memories, that mere fragments of a melody is needed to recall the song's titles or lyrics. 
You are now developing Dancing Colours even further, with the help of the TAKEOFF incubator scheme, could you tell us how this programme has helped you move your business enterprise further?
The TAKEOFF incubator and the Masters in Entrepreneurship course has been instrumental for the progress of my initial ideas. I have gained the tools and the know-how to assess ideas, fill in the gaps, ask the right questions and mitigate the risks that one inevitably faces when starting a business venture.
TAKEOFF is a place where you meet like-minded people. Mentorship is excellent and great advice is right over the corner. I had the ability to bounce off ideas and get feedback from experienced individuals. Ideas shape faster when surrounded by such people and such an environment.
What was the transition like from working on your research project to transforming that into a tangible business?
Dancing Colours is still in its the germinating phase. Research never stops. One must always keep looking for ways to add more value to the customers and the end-users. However the more time and energy one puts into an idea, the more it grows. It feels truly amazing when you start hitting meaningful milestones and realise that it's no longer just an idea in your head. It's written down, and it's starting to manifest into something tangible.
Is it important for you to have a way to express yourself creatively (for mental health or to help you think, etc)?
Expressing myself creatively has always been an important part of my personal lifestyle. Playing music, for example, helps me to relax. The act of playing a musical instrument immediately uplifts my spirit and puts me in a different frame of mind.
Exploring the visual arts have also given me the tools to express myself in various ways. I utilise these tools to communicate ideas more effectively with my audiences, whoever they may be. Communication is an integral part of the human experience and so by doing so, this gives me great satisfaction.
Does having a business/career that uses the same creative process affect the way you feel/experience it?
I am a strong believer that the core of each business venture must be driven by true passion. Personally, I find great satisfaction in connecting with people through the arts, and so having a creative business gives me the opportunity to combine and implement my creative processes to connect with individuals in need. My role as an entrepreneur and an artist gives me the freedom to do just that.
In my studies, I came across a noteworthy quote by a famous and well respected graphic designer, Paul Rand.
"To design is much more than simply to assemble, to order, or even to edit. It is to add value and meaning, to illuminate, to simplify, to clarify, to modify, to dramatise, to persuade and perhaps even to amuse."
This has left a significant impact on me and how I do business.