Nana Adoma talks about her time on the SciCulture course and her Bergen adventure.
I was elated when I received an email informing me I had been selected to participate in the SciCulture 2019 course in Norway. I had applied to this course in the first place because I was curious to find out how the main interdisciplinary subjects, which are arts, science, and business could be merged in solving issues. I must also say that the opportunity to travel to Norway, Bergen, fully funded was an enticing thought too. At the same time, I was skeptical about working with other people, especially since it involved people from different educational and racial background (I mean some of these meetings can cause a lot of conflicts and be overwhelming).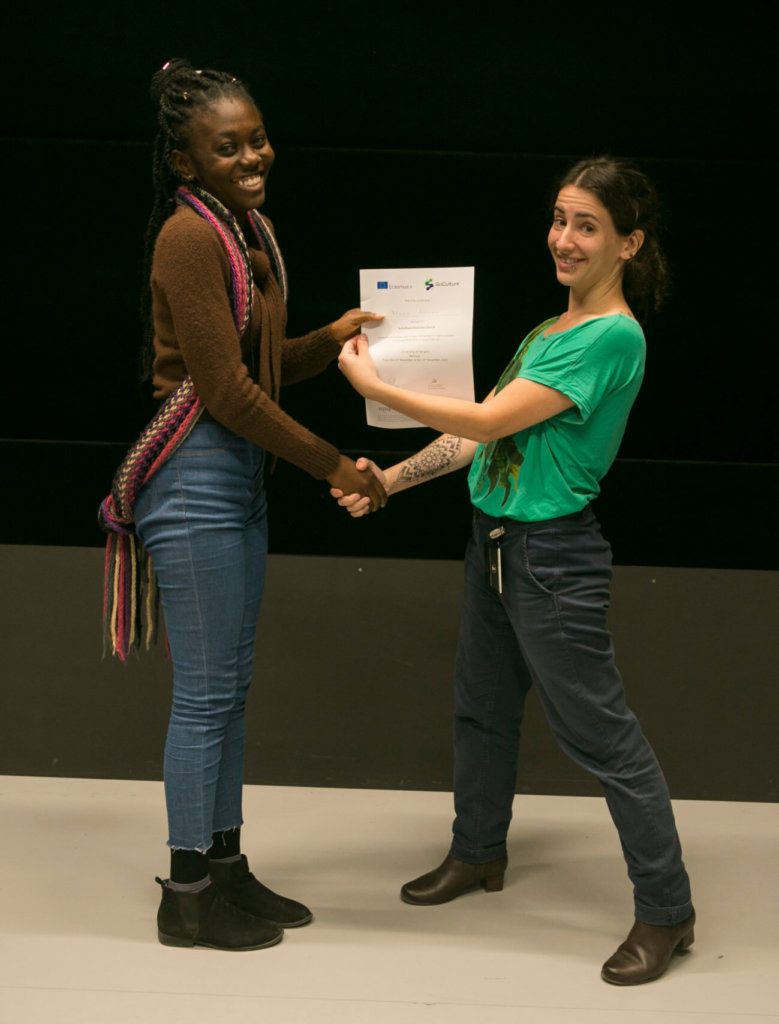 The trip to Norway was an exciting and adventurous one. My traveling partners at that time, whom I am glad to call friends now were very friendly and we all hit it off immediately. So, we arrived in Norway and during the introduction, I realized this course consisted of really diverse people, from arts to business, ranking from people undertaking their doctorates to those yet to complete their first degree.  The interesting thing about all these people, from tutors to students was that everyone was treated with equal respect, irrespective of their educational qualifications. We were put into groups and given tasks that enabled us to get to know our group members well.
The tutors were amazing. It was remarkable how they explained certain difficult concepts to the understanding of everyone. Each day, we had various sections on the three main disciplines and practical periods where we were allowed to put into practice the things we had discussed. One thing I learnt was that it was okay to have diverging ideas as a group, especially at the beginning, as this strengthened the group over time.
I have not been involved in the art world much, except for the fine arts. It was eye-opening to see the concept of arts in a whole different way. Before, I will really not think much about an art piece, but after the course, I have come to enjoy and see beyond the surfaces of artwork. I even visited an art gallery in Bergen (something I would never do on a trip).
The course in general made me discover certain parts of myself. It has changed my perspective on so many things and challenged me to think outside the box. As a scientist, it has always been vital to have a plan, however, through this course, I learnt to trust the process and not necessarily focus on a specific outcome all the time.
I have seen the impact that this course has had in my life and I am discussing with a friend how we'll set up similar courses back in my country (Ghana). If given another opportunity, I would do this over and over.
Thank you to ERASMUS, the organizers, tutors, and all the participants. My name is Nana and I am a SCICULTURE AMBASSADOR!